SEE YOUR WAY
THROUGH ANYTHING
RIGHT OF WAY
How do you navigate today's challenging right of way land acquisition process? Add Gullett to your team.
MORE DATA - Accurate Project Documentation
Our documentation procedures are designed to ensure the client always has the latest, most accurate data required to properly manage the Right-of-Way acquisition project. Our dynamic line list format is the product of years of experience. It ensures all the data is conveniently organized, constantly updated and easily transferable among all parties involved in the documentation process. Daily and/or weekly progress reports are prepared for each phase of the project.
More Know-how - Insightful Feasibility Studies
With over 40 years of experience, we have the personnel and capability to locate the most feasible route for your pipeline in a timely manner. Using existing maps, pipeline routes and tax data overlays, we are able to develop a comprehensive knowledge of the area to determine the most suitable route for each Right-of-Way project. And to take it one step further, we also provide Labor Cost Estimates, Acquisition Cost Estimates, and Milestone Estimates to ensure you have all the information needed to determine the overall project's feasibility.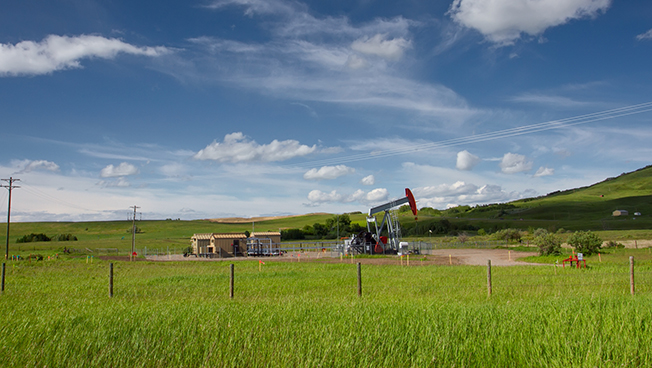 More Follow-Through - Responsive Construction Support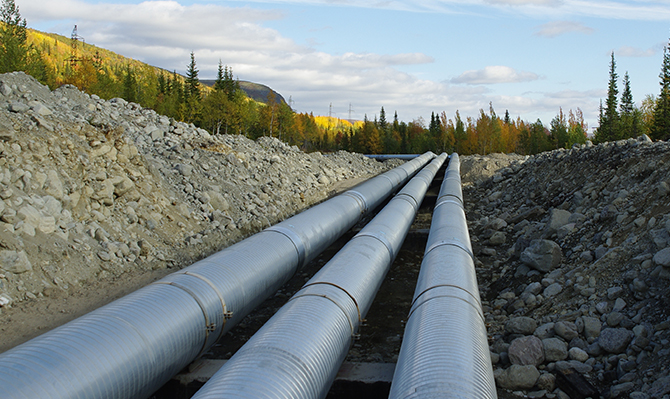 We follow through. We make sure there are no additional delays and expenses during the construction of your pipeline. Our Construction Restriction books compile a line list of all private owners and permit agencies and include copies of all the agency permits and special provisions related to each tract. We provide the relevant details to ensure all parties receive notifications in time, settle damage claims and provide clean-up reports. We assign the right personnel to perform each task with the required finesse and expertise, in the timeliest manner possible.
More Know-How. Because Permits Don't Approve Themselves
Experience
Gulletts' Right-of-Way division has the experience. Our people, projects, technology, and processes deliver the results. We maintain a highly skilled and experienced staff of Title and Permitting Agents, Land-men, Right-of-Way Agents, and Licensed Site Acquisition Specialists who thoroughly support the client from preliminary route selection and negotiation through project construction. We have extensive expertise in the provision of services for Title Search, Survey Permission, Project Documentation, Feasibility Studies, Right-of-Way Acquisition, Construction Support, and Project Management. We get it done on-time and on-budget.
Diligent, Accurate Title Search
Our experienced Right-of-Way professionals diligently research all public record databases, including but not limited to County Clerk, District Clerk and Public Works records, for accurate determination of property ownership. From there we compile comprehensive reports reflecting the history of each subject tract. Gullett designs each report to our client's needs, focusing on surface ownership, applicable easement crossings, current lienholders, and any other encroachments which might affect their right-of-way. Additionally, all title files are further reviewed by a second professional to fully confirm accuracy. Our seasoned title department is equipped to handle anything from the most routine to the most complicated ownership issues. We also prepare Limited Title Certificates from courthouse records, for vesting, marketable and updated title, as well as providing the chain of title, tax certificates and maps depicting the location of the subject lands.
"City Hall is my favorite place to spend a Monday. And a Tuesday. And a Friday," said no project manager ever.
Quick Survey Permission
Our focus is to achieve the quickest possible access to all properties on a project. Our staff is trained to get the required permissions ASAP. Our procedures allow permit drawings and plats to be completed on time for an efficient and expedient Right-of-Way acquisition process.
Right-of-Way Acquisition
We understand and value the trust that is placed in our team to conduct easement negotiations on your behalf. We ensure that our agents represent your company with character and integrity during negotiations to establish the long-lasting goodwill and relationships that are required for the success of every Right-of-Way project. Our expert permitting agents prepare and file all paperwork and work with local and regional municipalities to obtain the necessary permits for your project.
Reliable Project Management
In order to relieve the client of the need to continuously be on-site full time, we hire an experienced, highly competent project manager to fulfill all the services required by you. You can rely on our on-site management team to handle all the daily tasks associated with managing a project, regardless of the scale.
Cost Effective
Depending on the staffing needs of each project, we hire only the appropriate number of the most qualified Right-of-Way Agents to ensure that easement rights are acquired in a cost-effective manner that reduces both labor costs and the payments made to landowners. Our highly efficient cost tracking protocols ensure that you always have the most appropriate data on a timely basis.
Right of Way Consulting & Land Asset Management Services
Right of Way Acquisition
Feasibility Studies
Title Services
Due Diligence
Project Management
Right of Way Cost Studies
Right of Way Project Planning & Strategy
Project Route Selection
Right of Way Training and Professional Development
Right of Way Data Management Consulting
Virtual Right of Way Department
GIS Integration
Right of Way Agent Staffing
Real Estate Brokerage Services
Right of Way Project RFP Development
Right of Way Project Reviews and Analysis
Internal Right of Way Department Management
Measuring and Managing Workflow Performance
Right of Way Project Process and Procedure Development
Operations and Integrity Support
Landholder/Stakeholder Outreach and Management
Federal and/or State Regulatory Experience
Residence, Business and Utility Relocation Services
Uniform Relocation Act Experience (URA)
Licensed Corporate Brokers and Staff with Professional Licenses and Certifications
For accurate, efficient
surveying services - call Gullett.